Powering the Future on Tour
Locations across Scotland
Various
Free
Ages 8-15
My Energy Future is proud to support Powering the Future on Tour – bringing interactive learning to schools across Scotland.
It's time to power up your energy knowledge.
Powering the Future on Tour gives you the chance to get up close and personal with cool and engaging energy-themed exhibits. You'll learn all about energy production, different energy options, and how to be smarter with energy use. Together these issues form an 'energy trilemma', a seemingly impossible triangle where tackling one issue may affect the other two.
Get hands-on and have some fun while figuring out how we can create a sustainable future for ourselves! P5 to S3 students will have an electrifying and unforgettable learning experience!
Powering the Future on Tour is visiting:
Falkirk Science Festival on 11 May
Bang goes DG STEM fair in Dumfries on 24 May
Inverness School Week from 12-16 June
Whitelee Family Fun Day in Glasgow on 18 June
Isle of Barra Science Festival from 5-8 July
Shetland Tall Ships Race from 24-30 July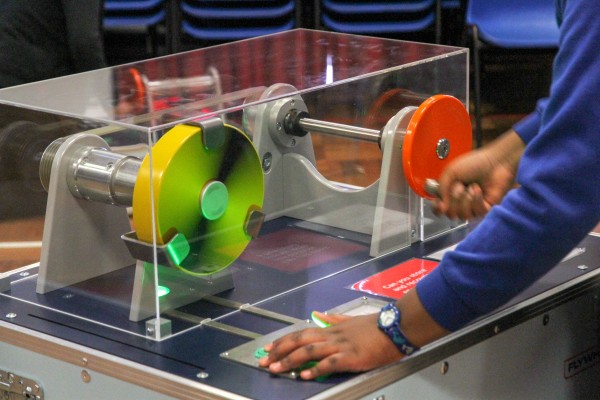 Be the first to hear about My Energy Future Live
Sign up to our newsletter to receive information about online events, seminars, newsletters, job updates, news articles and related advertisements.